ELDER PATRIOT – A new Breitbart/Gravis Poll is now the latest indicator that Donald Trump is gearing up for a landslide victory in November.
The poll shows Hillary Clinton leading in New York State by a measly 14 points.  NY is about as dark blue as it gets and it's Hillary Clinton's adopted home state.  The people in NY had twice elected her to the Senate the last time by a margin of 36 points.
Combine that with Barack Obama's 28-point crushing of Mitt Romney in New York in 2012 and you can see why the Clinton campaign and their allies in the media are freaking out right now.
If Mrs. Clinton loses 14 points off of Barack Obama's 2012 electoral performance nationwide she's facing a humiliating 359-179 defeat when the electoral college votes are tabulated.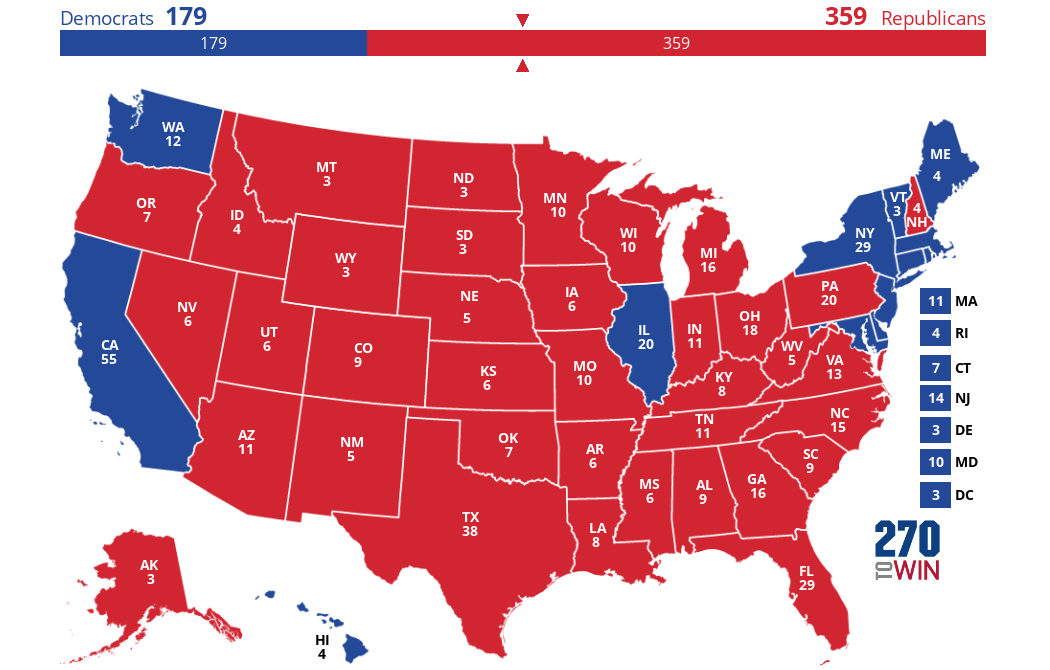 Click the map to create your own at
270toWin.com
ss="s1″>If the current trajectory of her campaign continues and this poll is at least somewhat accurate, Mrs. Clinton is likely to fall at least ten million votes short of Donald Trump when the popular vote is counted.